Our MSP platform makes it easy to deliver profitable Identity Management services.
Powered by Okta.
Multitenant.
Pay-as-you-go.
M365/Azure AD.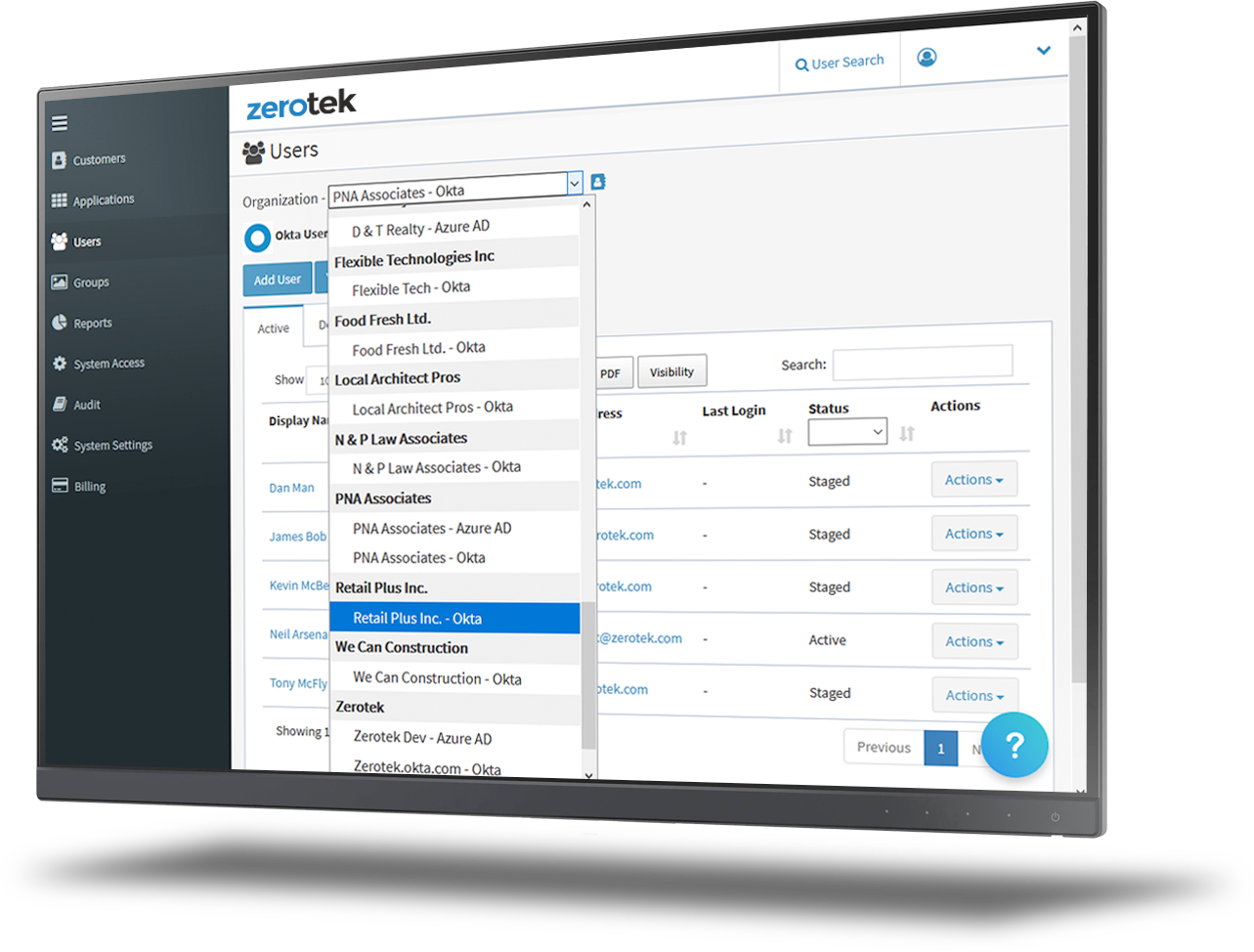 Identity theft, ransomware, app sprawl and password chaos – SMB security and productivity is under attack.
MSPs are searching for a comprehensive MSP solution to secure and empower their customers' workforces.
That solution is Zerotek.
Until now MSPs had to choose between expensive, complex enterprise Identity Management products or accept the limited capabilities of SMB password management tools.
Zerotek spent three years collaborating with Okta's Security and R&D teams to empower MSPs to bring Identity Management services to all their customers.
With MSPs as our only customer, Zerotek brings the most advanced enterprise features of Okta combined with hundreds of MSP specific management features and low pay-as-go-pricing to please the most demanding MSPs.