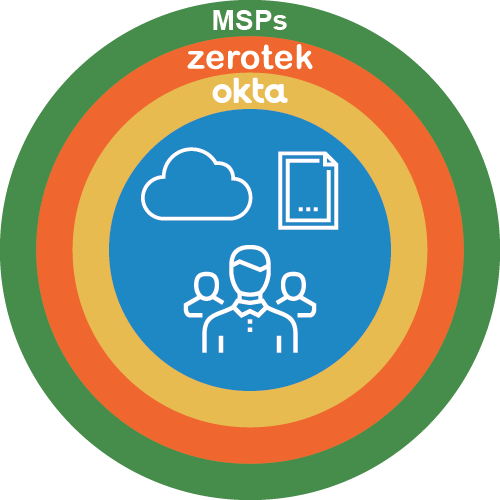 Zerotek is the Identity and SaaS management platform for MSPs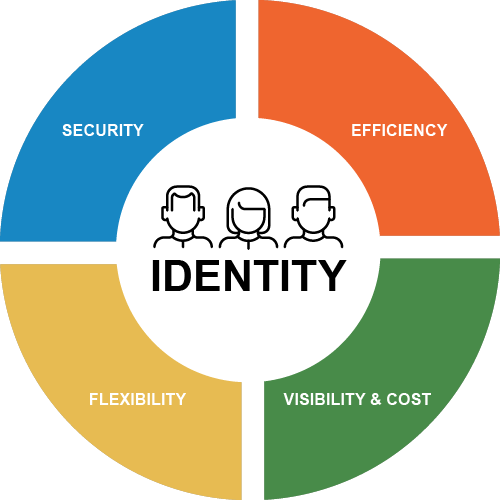 Zerotek provides MSPs the tools to deliver advanced Identity Management as a Service to all their customers
With Zerotek's management layer for Okta we are able to completely streamline the way our technicians manage our many customers, reducing costs and speeding our response time to customer issues. Lifecycle actions such as password and MFA resets are fast and easy while detailed audits and reports of user and app activities improve security and help us drive end-user adoption.
Jeff Cusick

Leading technology
Okta's industry-leading enterprise identity management technology has been completely reimagined as a multitenant MSP platform to drive MSP sales profitability and customer adoption. 

Built for MSPs
Zerotek is built by MSP industry veterans to meet the unique requirements of MSPs for simplicity, process efficiencies, automation, reliability, support, service integration, ease of sales and low variable costs tied to customer success.

Cost and Value
Zerotek's low monthly consumption-based pricing encourages MSPS to integrate identity into their existing service plans to generate new high margin MSP-branded offerings with simple contracts and no commitments or shelfware.

Strategic Future
Zerotek is a designed for immediate MSP success while introducing a complete single-pane integrated multi-tenant solution to deeply manage the large number of SaaS applications fuelling the next wave of customer demand.
In the age of cloud choosing the right partner for Identity Management will determine the future of your business for years to come.  Here's how we compare ourselves to other solutions showing interest in the MSP market.  Vendor  Leading Technology  Built for MSPs ...
read more
Contact Zerotek for a Demo